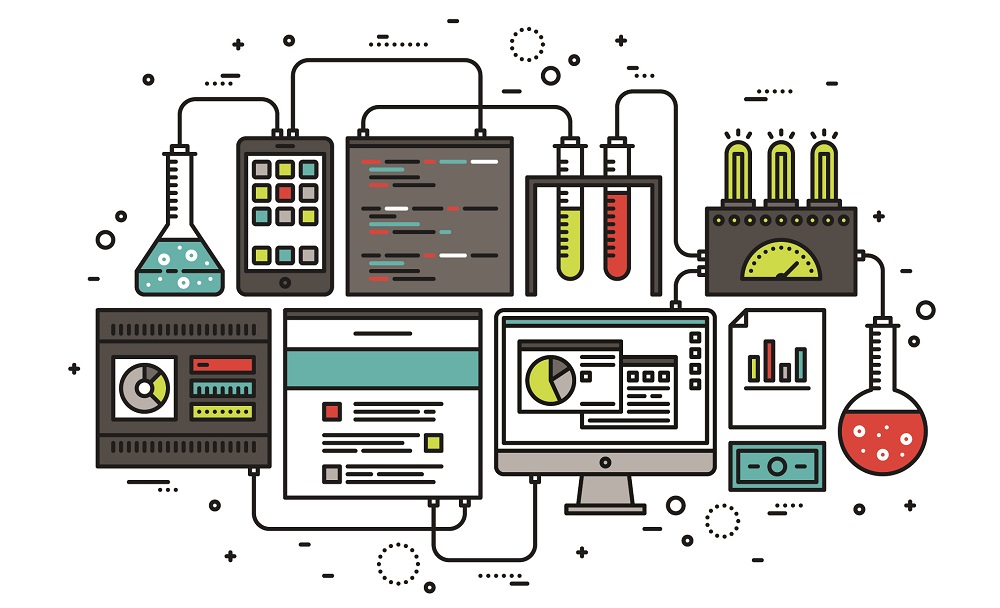 Content has become one of the most important marketing tools for growing share of voice in the increasingly competitive healthcare landscape. But, surprisingly, few healthcare brands are creating original, valuable and compelling content to engage their key constituencies.
Brand journalism—publishing journalistic-quality content that focuses on your audience's interests offers actionable insights, rather than promoting your brand, and then using media to amplify the impact of that content—is the key to building and strengthening relationships with prospects and existing customers and making your healthcare brand stand out in this progressively tougher playing field.
Here are five content marketing strategies that can help you achieve those goals.
1. Be clear about your audience
The more narrowly you define your audience(s), the better your ability to tailor your content to their specific interests and needs. For example, CIOs' interest in population health management likely would center around relevant informatics, while physicians probably would be more interested in identification, dissemination and standardization of evidence-based best practices and ways to improve disease management.
Even within the C-suite, CMOs, CIOs, CTOs, CPOs and CEOs often have differing priorities and challenges, so you might need to tailor the same story several times to make it resonate with all of them.
2. Have focused objectives
Are you looking to your content to establish your brand's thought leadership? Drive awareness? Generate sales leads? Strengthen your relationship with existing customers or clients? Getting clear on the answer(s) is essential to crafting a successful content strategy. Deciding which metrics to use to gauge the success of your efforts is just as important, letting you build on what's working and change what isn't.
3. Make it all about them, not about you
Your target audiences are inundated with information overload and have learned to tune out branded content from all but their most trusted sources. To earn that trust, every interaction with your brand and its content needs to be highly relevant and provide significant value your audience can't easily get elsewhere. Moving from "content marketing"—which connotes a marketing focus—to brand journalism is the best way to earn a coveted spot on your audience's short list of trusted information sources.
A good example is Sheridan Healthcare's twice-weekly blog, whose robust, non-promotional, thought leadership posts have received high praise from Becker's Hospital Review. Several have been picked up by widely-read healthcare publications—validation of the content's value to their primary audiences.
4. Leverage primary audience research
If you ask the right questions, commissioned primary research data can be a gold mine for generating targeted, original, high-value content and insights.
Last year, as part of our brand journalism strategy to drive awareness, interest and sales leads for a client's new healthcare information technology, we engaged our market research partner in a study of 500 physicians and health plan executives, gauging their perceptions on value-based care adoption. Following our analysis, we produced into a 15-page executive summary and related assets for use in integrated earned and paid programming. Assets included a study press release (which anchored extensive media outreach), an infographic, blog posts, social content and coded landing pages for converting funneled interest into marketing qualified leads (MQLs). The study generated hundreds of executive summary downloads surrounding launch, and it continues to deliver MQLs nearly a year later.
In addition to impressive lead gen performance, the study led to nearly 6 million earned impressions in healthcare media. Coverage in publications such as Healthcare Informatics, RevCycle Intelligence, FierceHealthcare, Becker's Hospital Review and HealthITAnalytics contributed more than 630 referrals to the executive summary landing page. And earned media stories continue to reference notable data points from the study.
5. Use media coverage to drive content—and vice versa
Integrating your media and content strategies can create extremely powerful synergies. You may already be using social media to promote your media hits, and perhaps even using that coverage to generate blog posts and other marketing materials. But did you know that this positive cycle works equally well in the other direction? Creating journalistic-quality contributed articles, blog posts and other content can be a great catalyst for generating media coverage. Read our post on "the multiplier effect" for examples of this approach in action.
Used together, these five brand journalism-driven strategies will help you deliver consistently relevant, valuable content to your most important audiences and use media synergies to amplify its impact and visibility.