Today is a very special day—no, not just because it's Friday or that Harpoon Fest starts in a matter of hours or even that the Sox took down the Twins last night—no, today marks the day when we take a step back from our typical 9-5 grind and recognize all of the tireless work and commitment that goes into creating a successful organization. Today is National Employee Appreciation Day.
For this special day of recognition, we have Bob Nelson to thank. In the early '90s he recognized that the American workplace culture was plagued by an underappreciation of talent. Workers were treated as mere instruments for organizational success, cogs in the thankless machine that is corporate America. It was his thought, that if employees felt appreciated and their work validated, even if only for one day out of the year, they would feel a deeper connection to their place of work and strive even harder to insure its success. Turns out he was a pretty forward-thinking guy.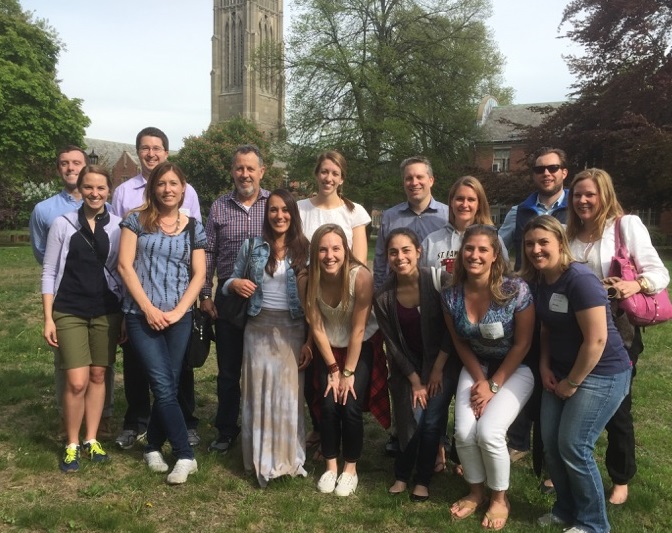 More than 20 years later, our client Globoforce, a social recognition firm in Southborough, MA, has conducted extensive workplace research to find that there in fact lies a discernable link between employee appreciation and overall employee happiness. And, as we know, happy employees make for engaged employees, which in turn increases retention. In fact, a new survey from Globoforce finds that 86 percent of employees said they felt happier and prouder of their work as a result of being recognized. If this is the case, why relegate employee appreciation and recognition to just one day a year? Why not spread the love and show employees appreciation 365 days a year? Globoforce proves that thanking employees every day, year-round can have an incredible impact on employee satisfaction and commitment to staying in a job.
At Greenough, we understand that success is a team lift. Our organization isn't defined or represented by one individual, but rather is a beautiful amalgamation of unique skills and talents that when brought together under the Greenough flag drives not only growth but respect and comradery for one another's accomplishments. We recognize this on a daily a basis and continually strive to create a welcoming, human workplace to show our appreciation for these many contributions. From weekly happy hours to in-office boot camp to random visits by our president's mischievous trio of Westies, we find little ways to break the norm of rigid workplace dynamics and connect with one another on a personal basis.
So take today as a reminder that employee appreciation isn't simply a one-off holiday to give employees a day of thanks, but rather representative of the spirit of respect and recognition that can be brought to the office every single day. Find a way every day to say "thank you" to your employees and fellow colleagues; you'll be amazed at the profound impact these two simple words have.
Tyler Reinhold is an Account Executive at Greenough.